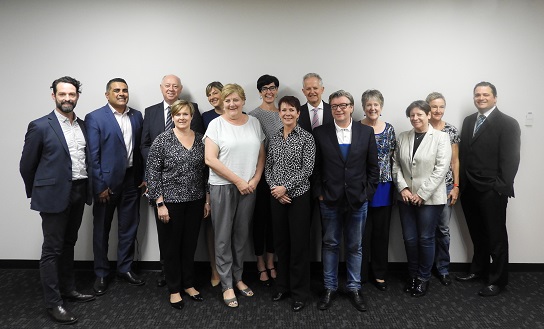 The Australian and New Zealand Children's Commissioners and Guardians (ANZCCG) held their biannual meeting in Adelaide earlier this week, with the New Zealand Children's Commissioner, Judge Andrew Becroft, formally participating as a member for the first time.
It was also the first ANZCCG meeting for Justin Mohamed, Victoria's Commissioner for Aboriginal Children and Young People. With newly appointed South Australian Commissioner for Aboriginal Children and Young People, April Lawrie, and Phillip Brooks, Commissioner with the Queensland Family and Child Commission, Justin is now one of three Aboriginal Commissioners across Australia.
The meeting discussed the six ANZCCG priorities agreed in May, comprising Aboriginal and Torres Strait Islander children and young people; engagement and participation; rights in youth justice detention; safety in organisations; ending violence; and promoting safety and wellbeing.
Read the formal communique issued by the ANZCCG following the meeting.