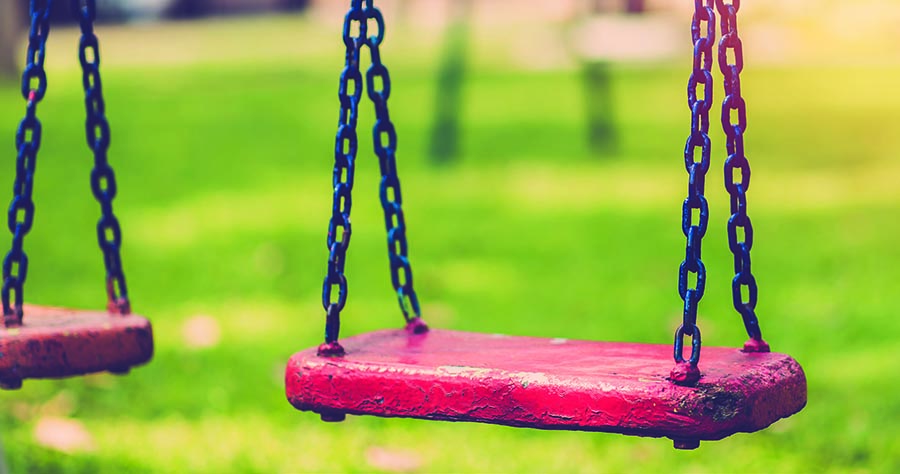 By Liana Buchanan
Four years ago this week, the nation was struck by shock and grief as news emerged that 11-year-old Luke Batty had been killed by his father. Luke was certainly not the first child to be killed as a result of family violence but his tragic murder at a public sporting event stopped us in our tracks. 
Luke's death, and the immediate, powerful and sustained advocacy of his remarkable mother Rosie, lit the fuse of decades of effort by survivors and advocates. It triggered an unprecedented and long overdue focus on family violence. 
Four years on, Victoria has had Australia's only Royal Commission into Family Violence. We have seen major investment from the Victorian Government and a massive flurry of activity to reform policy, services and the law. We have seen a change in media reporting, a new community conversation and understanding about the scourge of family violence. 
Yet although it was the death of a child that prompted this unprecedented focus on family violence, children have been largely absent from the community conversation. In finally recognising the experiences and needs of those affected by family violence we still, often, overlook children.
The report from Victoria's Royal Commission into Family Violence was clear. Children suffer significant short and long-term effects from family violence, whether they are directly targeted by the perpetrator or not. Family violence can interrupt children's development, compromise their education, erode their physical and mental health, and damage their identity and self-esteem. Many victim survivors carry the burden of childhood violence into adulthood.
The report contradicted myths about children as 'witnesses' or 'secondary victims' of family violence. It also refuted a long-held assumption embedded within our service system that addressing the needs of a mother is, in itself, sufficient to address the risks to her children or support their recovery. 
The Royal Commission recommended major reforms that would see children appropriately recognised as victims in their own right, with access to properly-funded specialist services that reflect their age, maturity, needs and circumstances. It recommended dramatic improvements in how the service system prevents, detects and responds to family violence experienced by children and young people, in light of the significant and lifelong consequences that can flow from it. 
As Victoria's Commissioner for Children and Young People I review the death of every child who dies after being involved with child protection. These children often die in private. Media coverage of their deaths is fleeting; you're unlikely to know their names. While many of these children die of illness or through tragic accidents, some die as a direct result of family violence. Many more die after years of living in family violence, often with other forms of trauma. The process of piecing together these children's lives and examining the missed opportunities to help them can be devastating. 
In 2016 we tabled a report, Neither Seen Nor Heard, discussing the themes we see for children affected by family violence. We found services involved with these children grossly underestimated the risk of family violence or the impact of living in family violence on each child. Children were seldom engaged about what they felt or feared. Mothers were held to account for keeping their children safe, without being offered support, in situations where they were struggling to keep themselves safe. Suspicions that children were victims of sexual abuse as well as family violence resulted in limited or no investigation or counselling. Overall, we saw children and their families receive no meaningful intervention to interrupt these children's experience of violence and trauma. In 2018, I continue to see these themes. 
Many of the reforms currently in train should assist: policies for child protection workers to better respond to family violence; the new support and safety hubs that will bring together family violence and child protection expertise; new investment in accommodation and support for families escaping violence. The Victorian Government has commenced an impressive effort, unparalleled in the country, to genuinely transform the way we respond to family violence. 
But if we are going to see genuine change for all victims of family violence – including children – we need to see children differently. We need to view them as individuals with separate needs who deserve well informed, coordinated responses from service providers. We need to recognise that they have rights, including the right to be heard. We need to understand the profound damage we do when we minimise or overlook the impact of childhood violence or abuse.
We need to stop thinking only of adults when we describe victims of family violence. We need to provide transparency about what funding is dedicated to improve service responses to children affected by family violence. We need child protection to back up new policies with effective workforce training. We need children's and child protection services to work together with family violence services, providing an integrated and effective response to women and children.
It has taken decades of struggle to have women's experiences of family violence finally acknowledged and recognised. As I think of Luke Batty and the many other children whose lives have been cut short or harmed through family violence, I sincerely hope we do not take as long when it comes to children. 
This article first appeared in the Herald Sun, 16 February 2018.