On this page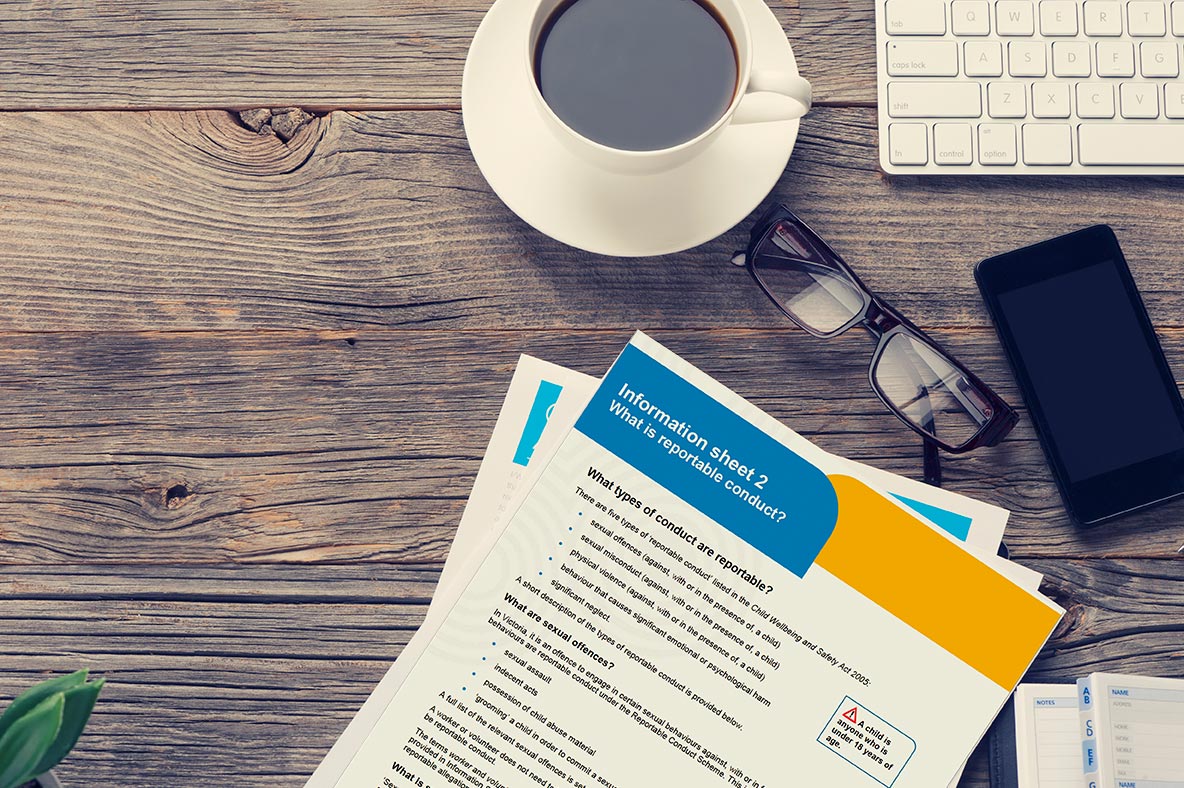 Amendments to child safety laws
Technical amendments to child safety laws take effect from 27 February 2018 which clarify the operation of the Reportable Conduct Scheme and Child Safe Standards.
These changes confirm that the Child Safe Standards apply to organisations that are required to have a child employment permit.
Changes to the Reportable Conduct Scheme will allow some organisations to nominate a head of entity for the purposes of the scheme and clarify that all formal kinship and foster carers are covered by the scheme.
Organisations that employ children
Organisations or businesses that employ a child, whether paid or unpaid, and that are required to have a child employment permit, must implement the Child Safe Standards.
The amendments make clear that the Standards apply whether the organisation or business engages children to provide services, facilities or goods.
Some examples of organisations that employ children to produce goods include:
employers who engage children in the entertainment industry, including film, television, radio or live entertainment
employers who engage children as models, for example in the production of advertising material or works of art
a family farm or business that engages a child who is not directly supervised by their parents.
Find out more about the Child Safe Standards 
Nominating a head of organisation
Organisations can now nominate an appropriately senior leader to be their head for the purposes of the reportable conduct scheme. These changes are to ensure that the scheme can accommodate the range of organisational structures of organisations subject to the scheme.
Organisations may consider nominating a head if:
responsibility for complying with the scheme is shared between two or more senior people
their head is not in Victoria, or
their head is not clearly identifiable.
Read more information about which organisations can nominate and how a head can be nominated under the scheme: Nominating a head of organisation
Foster and kinship carers
Changes to child safety laws also make clear that formal kinship and foster care arrangements are included in the Reportable Conduct Scheme when placed by either:
Department of Health and Human Services
an Aboriginal Community Controlled Organisation authorised under section 18 of the Children, Youth and Families Act 2005 (Vic)
the Children's Court, or
as a result of voluntary child care agreements.
What do I have to do now?
You can find more information about how to implement the standards, as well as your obligations under the scheme in the following pages:
If you are unsure if you are affected by these changes and need guidance, you can contact us 
You can also seek independent legal advice.
What is the legislation that has changed?
The amended legislation is the Child Wellbeing and Safety Act
A full list of amendments can be found in the Health and Child Wellbeing Amendments Bill 2017
Changes come into effect on 27 February 2018.